Getting life-saving medications to as many people as possible is the right thing to do. But how can patients and healthcare providers better tailor treatments to a particular disease or condition – particularly when the disease is caused by a mutating virus like HIV? That's the kind of question innovators like Dr. Imogen Wright, a South African scientist, ask themselves. And that's how medical breakthroughs occur.
According to the World Health Organization, 71% of people living with HIV/AIDS reside in Africa. This spotlight on Dr. Wright's home country of South Africa shows how that nation carries a disproportionate share of the global HIV/AIDS burden: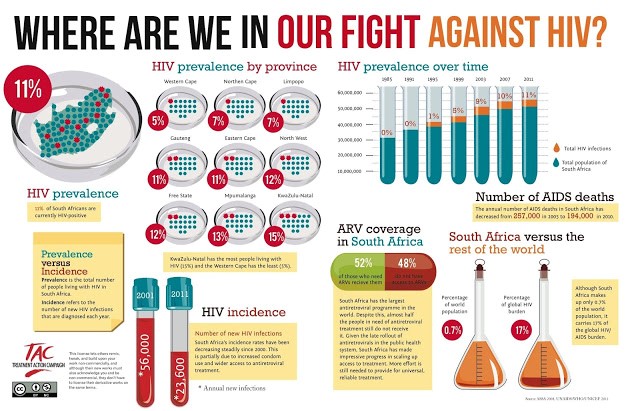 Dr. Wright is tackling this problem head-on. An accomplished scientist with a passion for solving problems that impact human health, she developed a software solution called Exatype that helps determine how HIV positive patients will respond to drug treatment.
Exatype was recently recognized with second place in the landmark Innovation Prize for Africa (IPA) program, regarded as the premier award for African innovation.
Here Wright shares how Exatype works:
Wright tells the Cape Times, "It is important that doctors can identify resistance and prescribe the appropriate drugs. Exatype is a way to do that."
For now, Exatype is primarily directed at effectively managing HIV/AIDS. But it holds the promise to help detect drug resistance for other diseases like tuberculosis and malaria as well, potentially saving many more lives.
A strong intellectual property system incentivizes inventors like Dr. Wright as they look for next-generation releases and seek to secure investors. These innovations not only drive medical progress, they improve lives in communities, countries and our world every day.